This post is part of Smart Prosperity Institute's Smart Stimulus Project and supports the work of the Task Force for a Resilient Recovery. Want to receive our latest analysis and insights? Sign up for our monthly updates here.
As we turn the corner on the COVID-19 health crisis, Canada will make a once-in-a-generation investment in economic recovery. To help build the stronger, cleaner economic future Canadians want, Smart Prosperity Institute is investigating how we can best support a low-carbon, resource-efficient, and resilient recovery from the COVID pandemic.
As part of these efforts, Smart Prosperity's Economics and Environmental Policy Research Network (EEPRN) recently ran a special call for proposals, targeting academic research on climate and environmental policy in the context of COVID-19 and economic recovery. Despite the short submission timelines, we received more than 35 proposals from across Canada and the US.
We are pleased to announce the research projects that have been selected for funding: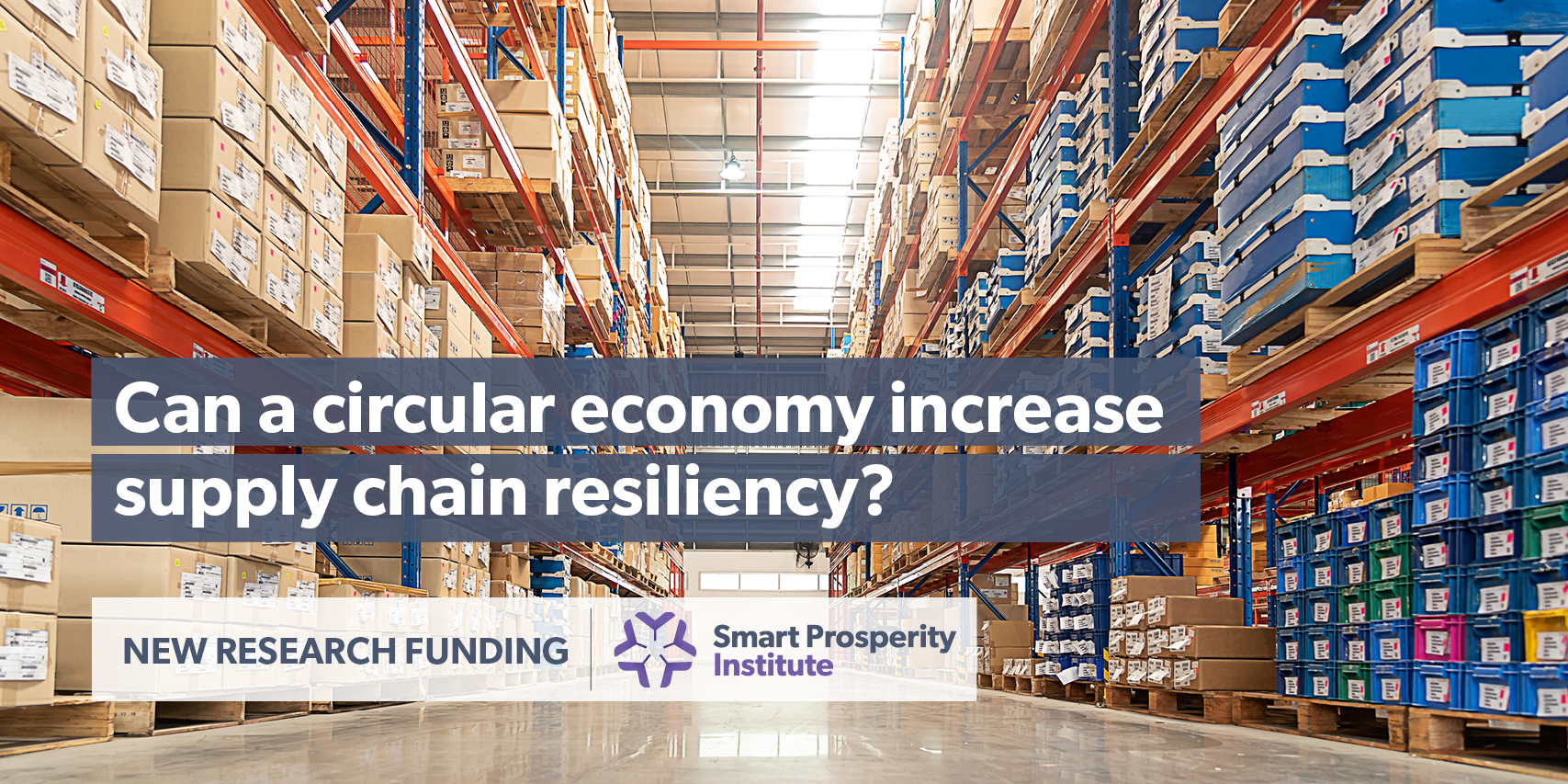 Supply chains throughout Canada have been disrupted by COVID-19. In particular, the food supply chain has experienced both excess supply at the producer level and supply shortages at the consumer level. Anecdotal evidence points to vulnerabilities in key parts of the supply chain for which there is very little buffer capacity or an inability to adapt to changing consumer demand patterns. The objective of this study is to determine how circular economy supply chain practices can be used to increase regional resilience in Canada. We will address the following research questions: 1) Which concepts from circular economy supply chains can help increase regional resilience in Canada? 2) How can these circular economy concepts be implemented in practice? and 3) What policy instruments can be deployed to facilitate the implementation of these practices to critical supply chains in Canada?
2) Post COVID-19 Indigenous Economic Recovery: Reconciliation in the Energy Transition - Christina Hoicka and Katarina Savic
Indigenous communities in Canada are significantly more burdened by the impacts of COVID-19 and the climate crisis than the non-Indigenous population. This study seeks to examine the experience and role of Indigenous economic development corporations in renewable energy development. Results of this study will provide insights on how to address equity impacts of green stimulus packages and provide guidance on policies for greater ownership and control of renewable energy projects for Indigenous communities. This project provides a unique look at the efficacy/effectiveness of different governance mechanisms for targeting and reaching affected sectors/demographics, specifically Indigenous communities, with past stimulus measures. Thus, the findings of this work will address the equity impacts of potential green stimulus packages.
3) A meta-analysis of green home retrofit programs in Canada, the United States, and Europe - Nicholas Rivers and Lauren Giandomenico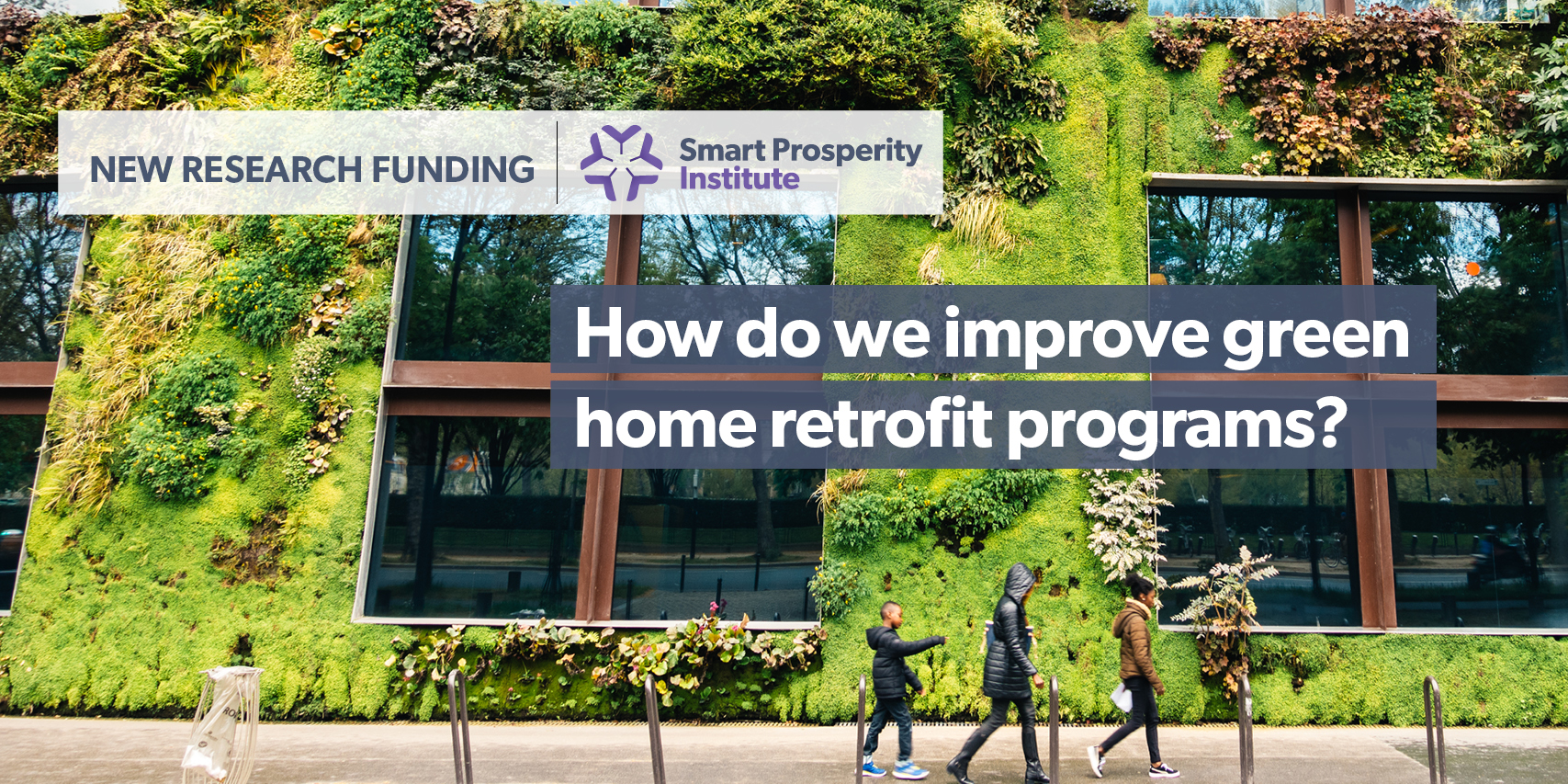 This policy project will review the successes and shortcomings of previously-implemented green home retrofit programs in Canada, the United States, and Europe, and will provide recommendations as to how a green home retrofit program can be designed to improve energy savings and hit deep greenhouse gas reduction goals in Canada. This project seeks to answer the following question: What can be learned from past experiences with home retrofit programs, and how can these lessons inform effective and efficient home retrofit program designs today? The objective of this research project is to systematically review the economic and policy literature on green home retrofit programs to inform the potential design of such a program in Canada.
4) Impacts of COVID-19 Pandemic on Transportation Patterns in US and Canadian Cities - Giovanni Circella, Lewis Fulton and Jonathan Rubin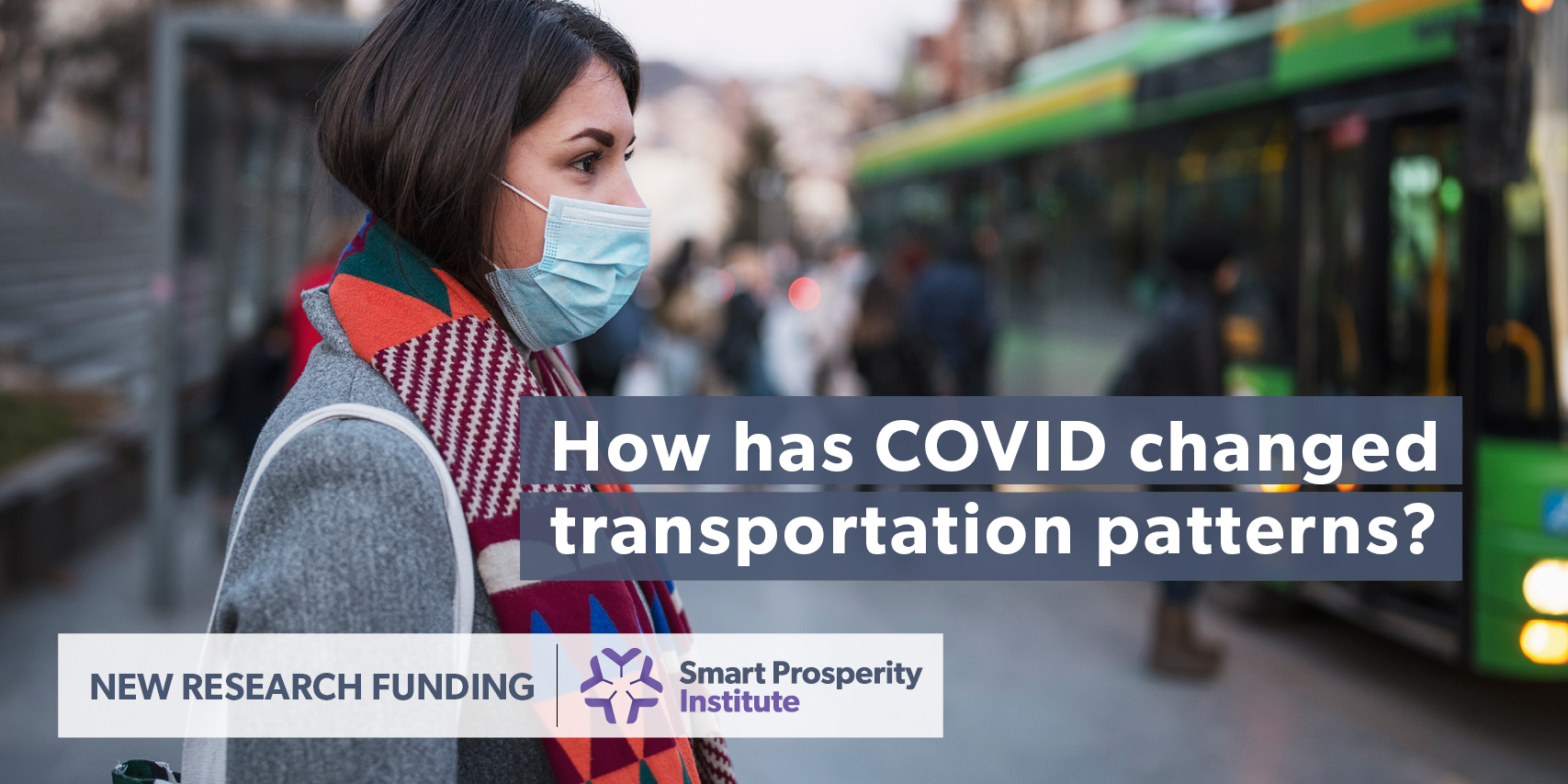 The COVID-19 pandemic has disrupted transportation in Canada and the US in many respects, including through many sheltering in place, avoidance of public transit, more remote work and videoconferencing, and perhaps more solo driving than trips on shared modes of travel. However, very little is known about the extent of the changes, how people feel about these changes, and which ones may be enduring. This project will build on an existing research project, by carrying out a new travel survey that will help explain how and why travel is changing during the pandemic. Results of the survey will be compared to previous surveys conducted to isolate the effects of the pandemic.
In addition to this special call for proposals, every year Smart Prosperity Institute supports its international research network by allocating funding for timely and authoritative academic research on the green economy. Click here to explore the "Class of 2020": 12 projects that will expand our understanding of the environment-economy nexus, being funded a total of $330,000 over three years.