October 14, 2022
Smart Prosperity Institute's Fulbright Visiting Chair Program – one of our signature academic partnerships – is currently in its eighth year. We are excited to host two Research Chairs in 2022-2023 – one focused on Environmental Policy: Diana Liverman (University of Arizona) and one focused on Environment and the Economy: David Driesen (Syracuse University).
Diana Liverman is a Professor in the School of Geography, Development and Environment, University of Arizona. Smart Prosperity Institute caught up with Diana at the beginning of her term as the Fulbright Visiting Research Chair in Environmental Policy.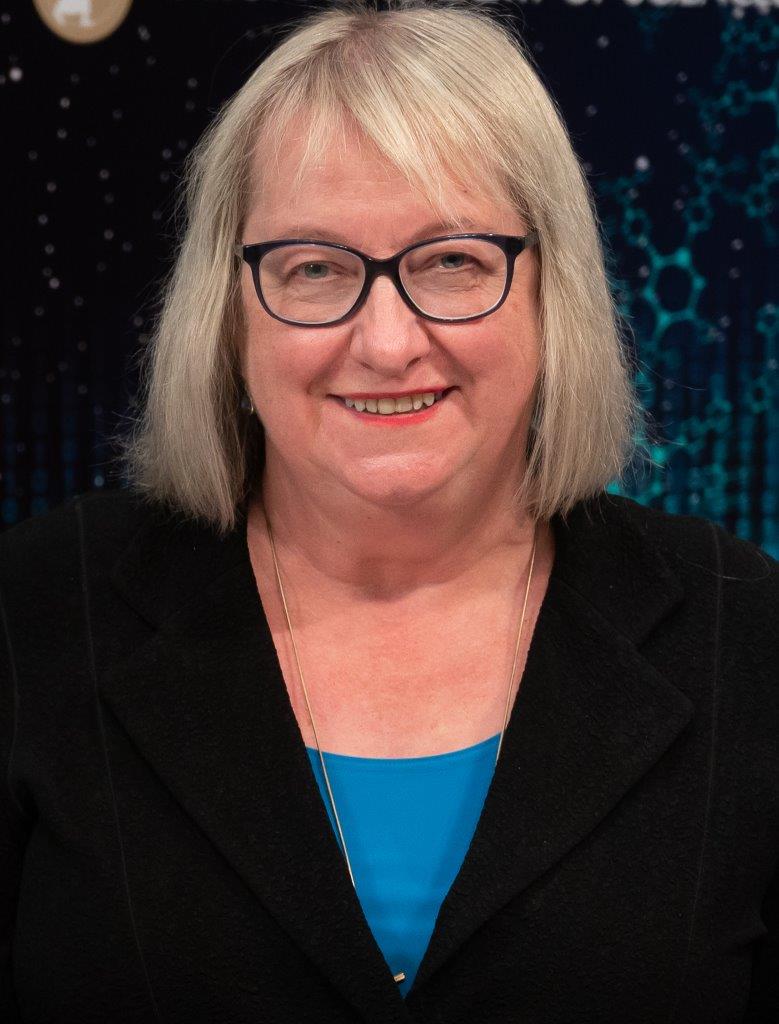 Hi Diana, we're excited to have you on board as one of our 2022-2023 Fulbright Visiting Research Chairs at Smart Prosperity Institute! Can you tell us a bit about your research/academic background and what you hope to achieve during your time with SPI?
I am a human-environment geographer, and my research has focused on the human dimensions of global environmental change, including climate impacts, vulnerability and adaptation, climate justice and governance, and planetary boundaries. I've been very involved with the Intergovernmental Panel on Climate Change (IPCC), especially their work on climate and development.
I am excited to be back in Canada, where I developed my interest in climate change vulnerability as a graduate student at the University of Toronto many years ago, and to update my understanding of what is happening with climate governance in Canada from the national to the local level.
I look forward to learning more about SPI's work on governance and a net-zero economy, including the role of business actors, offsets, and valuing nature. I also hope to connect with people working on climate change and the cultural sector and fellow geographers in the region. I will be attending two major international events in eastern Canada during the fall – the Earth System Governance conference in Toronto and hopefully, the international biodiversity negotiations in Montreal. I'm also participating in cultural events on climate, such as the recent talks and performance at the National Arts Centre.
The majority of your projects focus on environmental policy and sustainability. What specific topics and research areas are you currently exploring?
I am currently working with the international Earth Commission/Future Earth to bring justice into the discussion of planetary boundaries and science-based targets and to examine synergies and trade-offs between reducing inequalities and stabilizing the climate and biosphere. For example, how does the commitment to net-zero emissions or protecting 30% of ecosystems interact with prospects for sustainable development and the rights of local communities?
I am also interested in the vulnerability of places to climate change beyond a local area – we are so dependent on food and goods that are produced elsewhere and to global price fluctuations, as illustrated by the pandemic and the energy crisis associated with the war in Ukraine.
I also have another project to document almost two decades of collaboration with arts and cultural organizations to communicate climate change, influence policy, inspire action, and reduce emissions across music, museums, theater and other cultural institutions.
What are some of the "big questions" you are approaching through your latest research? Why are they essential in the current political, economic and environmental climate?
When I first started working on climate and society in the 1970s and 80s it was a relatively 'small' question with a handful of social scientists focused on climate impacts. Now there are thousands of researchers and activists addressing what has become a major political and existential concern. Action on climate change is becoming ever more urgent as we experience the associated impacts – heatwaves and fires, severe storms, loss of biodiversity – especially on vulnerable populations and increasingly, on national economies.
We need to find the triple wins that eradicate poverty, reduce greenhouse gas emissions, and support climate adaptation, as well as identify strategies to manage climate change within a larger set of planetary boundaries that include the risks to biodiversity and from pollution. And it is important to emphasize that this is not just about individual actions and responsibility, but about transforming economies and politics, and about confronting the powerful interests associated with fossil fuels, land grabs, and other polluting activities.
How has your previous work impacted policy?
It is hard to attribute policy changes to research, but I could point to the 2018 IPCC report on 1.5°C as an example of a research assessment that had ripples through policy, activism, and public awareness. I was asked to testify to a U.S. congressional committee on the climate crisis about that report and did a lot of media interviews and talks to businesses and NGOs.
I try to contribute my research insights to reports of the US National Research Council, which can influence policy and research funding, and I often champion the role of the social sciences in understanding the effectiveness and equity aspects of policy choices. My work with the Earth Commission is hoping to inform the use of science based environmental targets by cities and business.
Another example of our research impact was a report requested by the Norwegian government where we assessed the successes and failures of climate adaptation projects and provided guidelines for more equitable and effective international assistance.
The Fulbright program is about academic exchange and cross-border collaboration and understanding. What lessons from the American experience can be applied in Canada?
I prefer to think about what lessons and challenges we share than assume that the U.S. has much to tell Canada about responding to climate change! Within both countries I think we have lots of climate policy experiments to share and compare – in cities and in agriculture, with carbon markets, in the climate movements, and in the business sector.
What do you hope to take back from your time here at SPI and apply to your work at the University of Arizona?
I'm hoping to do a fair amount of reading and writing (it really helps to be away from my home institution and its demands!) and to gain a much better understanding of Canadian climate policy and research networks.
I'd like to learn more about how Indigenous Peoples in Canada are engaging with climate change. I live in a U.S. state, Arizona, with a significant Native American population (500,000), more than 25% of the land area in reservations, and where Indigenous Peoples are disproportionately vulnerable to drought and climate change. I wish to be better informed and a better ally.
And if I can connect students and colleagues at the University of Arizona to Canadian researchers that would also be worthwhile as I am committed to fostering and mentoring networks of early career scholars.