Canada's transition to net-zero emissions will lead to wide structural and economic changes. Governments will be responsible for building and supporting a broad range of low carbon infrastructure projects. This offers the rare opportunity for governments of all sizes to advance clean growth and climate initiatives that can offer multiple benefits: reduction of greenhouse gas emissions, creation of jobs, and support healthier communities. Expanding accessibility to all levels of government of the necessary tools to undertake analyses about the impacts, and benefits, of projects for their communities is crucial to ensure all stakeholders can advocate for projects and priorities that benefit their citizens.
One area where greater work is needed to help Canadian stakeholders identify the benefits of a net-zero transition for their communities is in creating accessible approaches to identify the health benefits arising from reductions in air pollution emitted from fossil fuel combustion. It is a complicated task to recognize the potential health benefits associated with different projects in order to incorporate these considerations into decision making.
This report is an initial effort to unpack complex, and oft-times difficult to understand, authoritative processes and methodologies to assess some of the health co-benefits emerging from improvements in air quality that can result from certain types of low-carbon infrastructure projects developed in support of climate action and clean growth initiatives.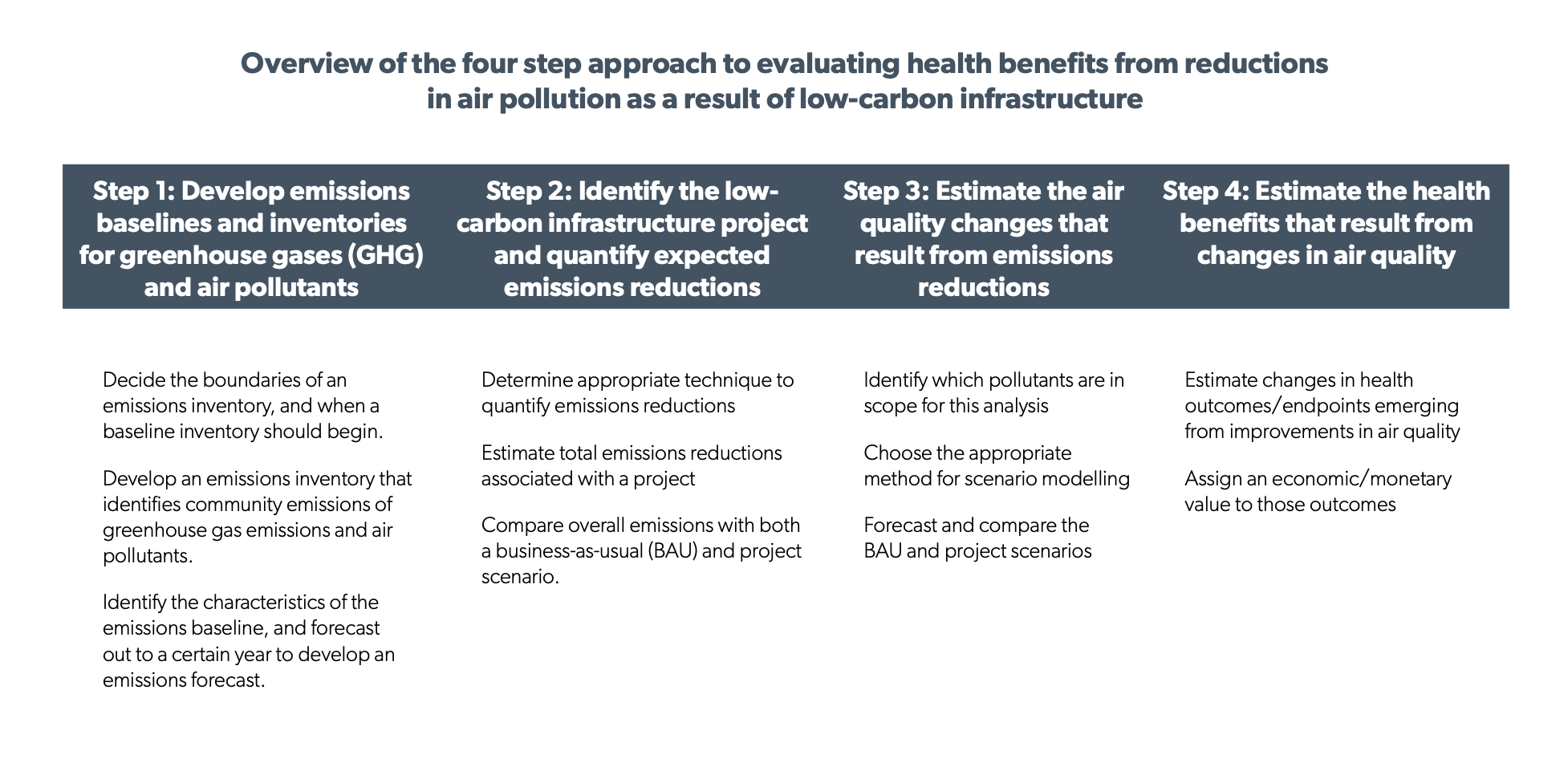 Read more SPI research on the nexus of health, environment, and economy: