Date: July 24th, 2019
Time: 1:30-3:00 pm (EDT). Dr. Dechezleprêtre will speak for approximately 45 minutes, followed by a Q&A session
Location: Boardroom 384, Fontaine Building (200 Sacré-Coeur, Gatineau, Quebec)

The topic of whether a clean environment and a strong economy can go hand in hand has garnered much media attention. At the same time, it is important that government policies be evidence-based. The next Environment and Climate Change Canada Speaker Series event will be held on July 24th, 2019. Dr. Antoine Dechezleprêtre will present his research findings on the impact of environmental policies on both economic and environmental outcomes. His research includes innovation policies and clean tech as well as examining the impact of the EU's Emissions Trading System on competitiveness, the effect of energy prices on employment, as well as the impact of carbon taxes on the manufacturing sector. Antoine will also share his thoughts on the Canadian context.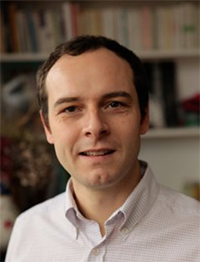 Dr. Antoine Dechezleprêtre is an Associate Professorial Research Fellow at the Grantham Research Institute on Climate Change and the Environment, London School of Economics. He is also a Research Economist at LSE's Centre for Economic Performance and a Research Associate at the Centre for Industrial Economics (CERNA), Mines ParisTech. He is currently at the OECD where he is a senior economist on Green growth in the Economics Department and the Environment Directorate.
If you are interested in participating (seating is limited), please RSVP by e-mail to benjamin.moy@canada.ca
The presentation will also be available through WebEx for those outside NCR.