On May 7th, Smart Prosperity Institute's Stewart Elgie appeared before the Parliamentary Standing Committee on Finance to discuss Part 5 of Bill C-74. Translation: federal carbon pricing legislation.
"Canada has a history of far-sighted policy leadership to prepare for major economic changes. We did it 30 years ago when we realized the world was moving towards freer trade. Despite a national history of economic protectionism, the Conservative government at the time got ahead of the global change by bringing in a free trade agreement. The same government also signed the UN Convention on Climate Change.
We are at the same kind of moment now. The world is moving towards a low-carbon economy as a fundamental economic shift and we need that same kind of far-sighted policy leadership from our governments today.
In the future, Canadians will look back on it in the same non-partisan way that we look back at the free-trade agreement as a wise decision for Canada's economy.
Carbon pricing is the most cost-effective way to reduce emissions. Almost every credible economist backs that idea, and there's tons of evidence and experience to support it. Read on for key stats and info on carbon pricing, clean innovation and competitiveness:
British Columbia's carbon tax works! Since BC introduced a carbon tax in 2008, the province has outpaced the rest of Canada in terms of both GDP growth and emissions reductions.
GHG Emissions subject to Carbon Tax (per capita)

In 2017, the four provinces with carbon pricing in place (British Columbia, Alberta, Ontario, and Quebec) also led the country in terms of GDP growth.
GDP growth by province 2017

Around the world, the adoption of electric vehicles is increasing exponentially, while at the same time, the cost of batteries is falling dramatically.
Electric Vehicle Sales and Battery Prices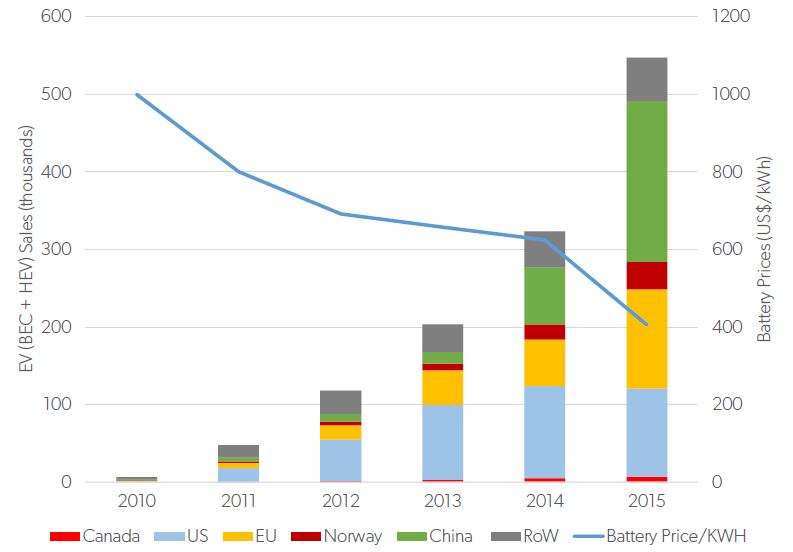 Similar trends can be seen in solar power, where in the last 8 years the costs of solar energy has fallen by 70% while installed capacity has grown by 25 times.
Solar Installation vs. Cost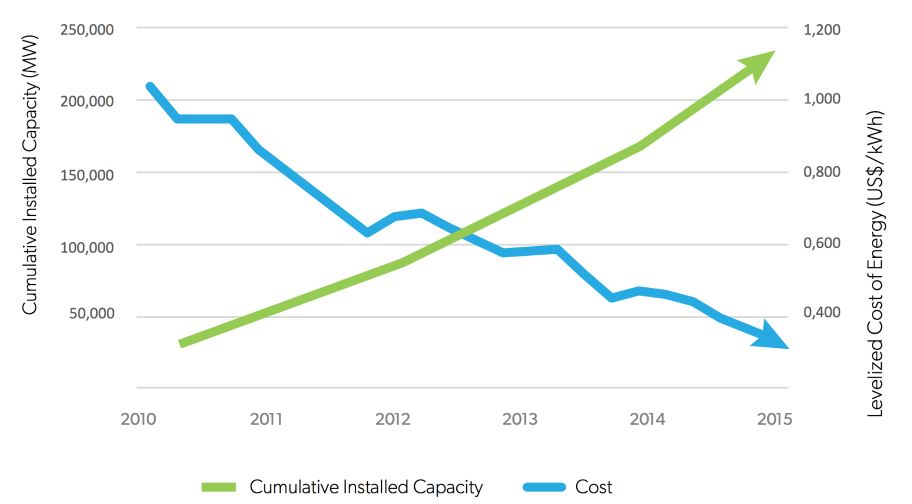 Meanwhile, evidence from six European countries demonstrates that it is possible to decrease CO2 emissions at the same as growing the economy (source: COMETR).
EU carbon taxes: GHG and GDP impacts

A study by Dechezleprêtre & Calel (2016) shows that the EU Emissions Trading System led to increased innovation by covered firms relative to similar firms not covered under the system.
The EU ETS and low-carbon innovation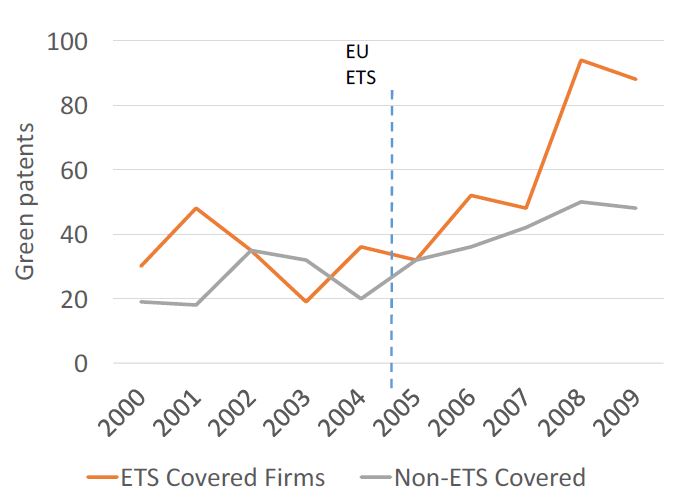 Other recent work by Dechezleprêtre and Nachtigall at the OECD (forthcoming) demonstrates that the EU Emissions Trading System effectively reduced carbon emissions, while also having positive impacts on employment, profits, revenue, investment, and innovation.
Summary of causal effects of EU ETS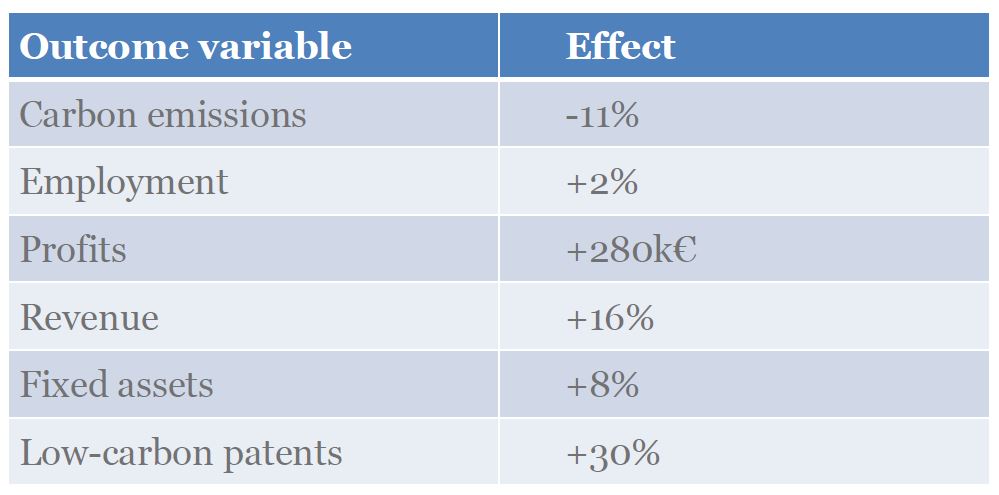 As the
Smart Prosperity leaders
have asserted, building a high performance, low carbon economy is a major economic opportunity and a vital environmental responsibility for Canada.
Putting a price on carbon, to reflect the real environmental costs, is the most cost- effective way to reduce emissions, stimulate innovation and drive energy efficiency. What's more, the revenues can be used by provinces and territories to advance climate and/or economic goals, including helping vulnerable households to adjust and businesses to remain globally competitive while making the low carbon transition."
Click here to watch the full Finance Committee proceedings on ParlVu.